Anime
Death Note – Do you Have the Power to Kill ?
Sounds intriguing, well it is. A power to kill just in the hands of a high school boy named Yagami Light a.k.a Kira who is adamant on creating a just world by getting rid of the criminals. On the other hand a mysterious detective called "L" who is also of the same age as kira and is bent on stopping kira and revealing his true identity. The fight between L and Kira is an awesome thing to watch.
I was totally engulfed with the desire to kill using a death note.(Given that I already had one or some Shinigami dropped it for me). Just have a look below at the instruction on how to kill using a death note.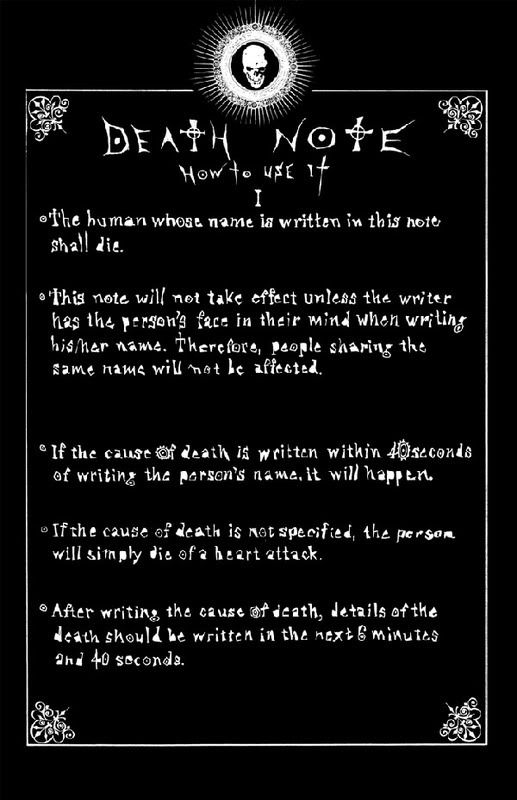 A Must Watch Anime
PS: Feel free to add your own instructions and it would be published in the featured section